Hey y'all!  Check out these five little projects that I think are totally pinworthy.
I love everything about this state string art by Andrea at andrea.arch.  I should totally make one for Maine (where I'm from), or Iowa (where Joel's from), or California (where we met), or Indiana … no, not Indiana, or Maryland (way too complicated shape) … OHHHH, or Curacao.  :)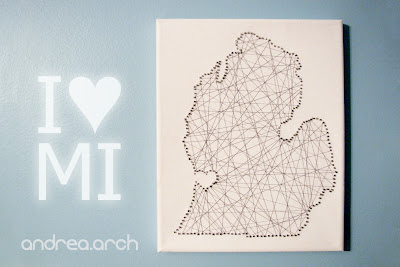 Board and Batten in your bathroom for $11, anyone?  Anyone?  Alicia from Thrifty and Chic did it and I will too one day.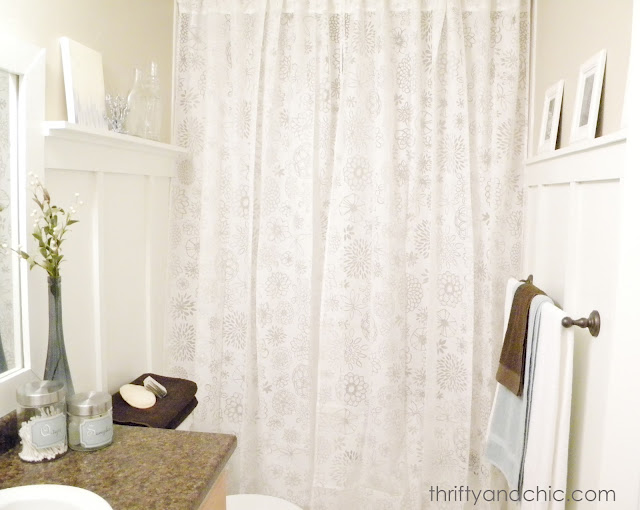 I implore all of my family members and friends in and around the Fort Hill Road area to head immediately to the farm and find me a planter … STAT.  Thank you!  Great idea Snowflakes and Dragonflies.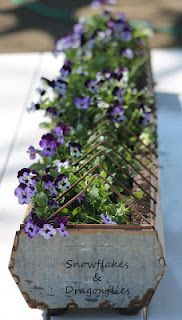 I am a sucker for all things word and number art these days … and an up-cycle for old game pieces.  Perfect idea It's My Life and I Love It.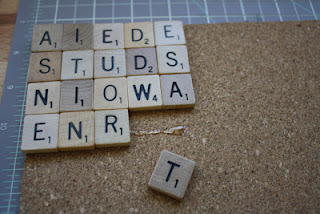 Now, I don't really consider myself the knock off type, but all things rustic and re-purposed , and old crates on casters and beadboard-turned-wall-medallion, and ladder organizer and big ol' piece o' wood is just awesomeness any day of the week in my book.  Way to go Beth from Unskinny Boppy, I could create in that space any day.  :)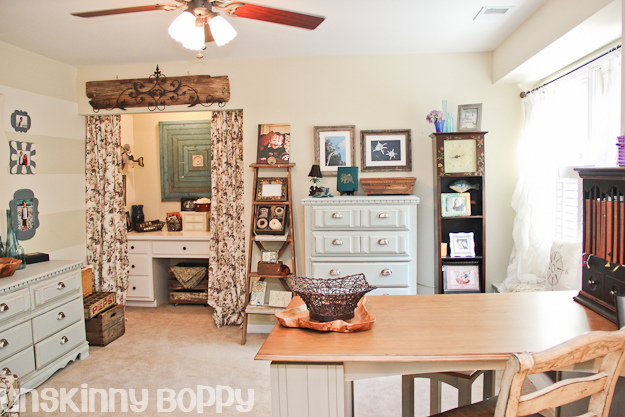 All of these fantastic projects are linked up to the One year Ginger Snap Crafts blogoversary party found here.
I am in love with all of the fab inspiration.  If you love the projects too, please be sure to pin them from their original blog!
Enjoy your space today!  :)
Don't miss a minute of our Key West conch home renovation. Just enter your email address here for free updates right to your inbox! :-)
... let's stay connected ...