Strip it.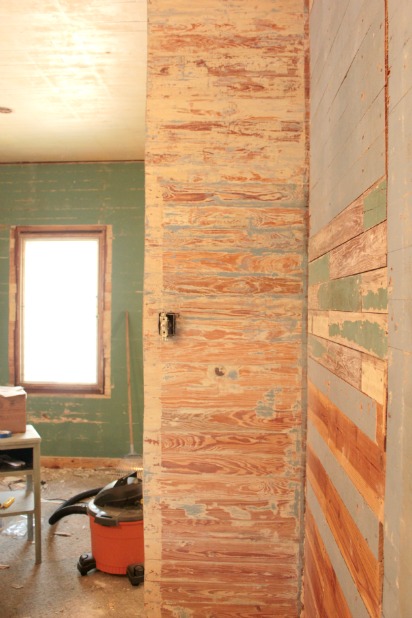 Then whitewash it.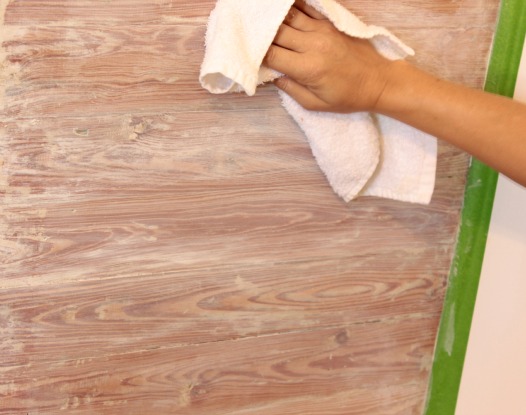 Then strip it again.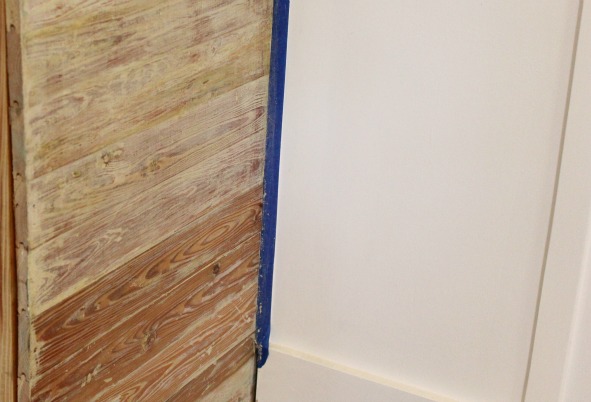 Ok, maybe that strategy isn't the best approach.  ;)
You've all seen the whole mood board concept, right?!?!  Where people put pretty images all in one spot and use it as inspiration to design and decorate a room.  And then the room ends up looking eerily similar to the original mood board.
I honestly have no idea how people do it.
I think I have more "mood moments".  And they can be fleeting.  :)
To take you back to when we moved into this house in the beginning of April and there was paneling Ev. Ry. Where.

We got busy tearing down all of the paneling only to find drywall (painted pink in spots!) so we took a leap of faith and started tearing down the drywall, knowing there was a chance we would need to just re-install new drywall.  I definitely prayed to the DIY Gods about our work not being a waste of time and money and energy and potentially my sanity.
But it was the best decision ever!  Like ever ever, even.
We uncovered beautiful wood slat wall after wood slat wall.  And their paint colors even made me a little giddy.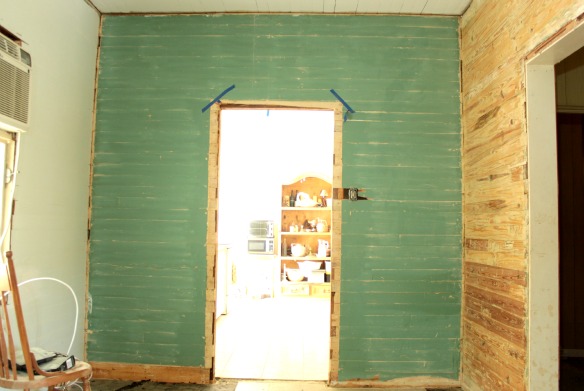 I can't even tell you how many different design places my mind has wandered with these planked walls.
How fun would it be to salvage the original colors?
But how cool would it be to strip a couple to expose the beautiful wood?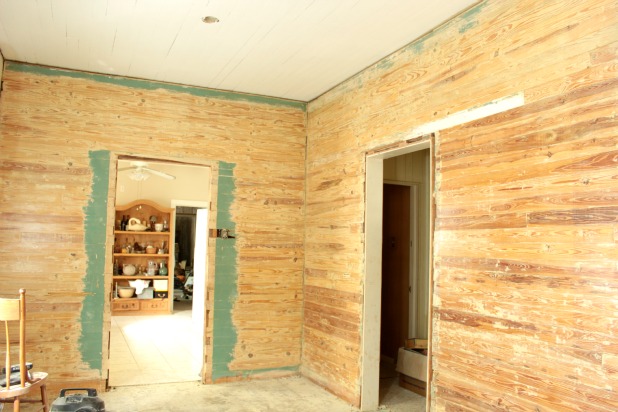 What about a dark stain for contrast against light painted walls?
Or what about a whitewash for a more nautical/beachy look?
And when my mind is shifting through these ideas faster than Kim K is getting press over another questionable pregnancy outfit … I'm just sitting in the middle of the madness.
Do you do that?  Just immerse yourself in your space to try to see it.  I mean see it how it ends up?  Not how it is right now.
Unfortunately, it seems that Joel has a tendency to come home from work as I'm just sitting, staring, imagining what will be.  We have this exchange about 3 days a week.
Joel: (as he walks in the door from work) Is the house done yet?
Me: (as I'm sitting) Yep.
Joel:  I don't know how you expect to finish by just sitting in it.
Me:  Do you want a glass of wine?
Whatever … it works for us.  :)
Anyway, there are so many reclaimed wood wall looks that I love, I just needed some time to decide what we were going to want to live with.  I showed you a few looks I was loving here.  And once we finished the board and batten wall, with all the white trim, it helped pull the vision together.
I did give whitewash a stab on the small wall, but in the end we decided that we really like the contrast of the stripped walls against the nicely finished, painted surfaces.  Check out the whitewash wall on the left compared to the stripped wall to the right of the board and batten wall.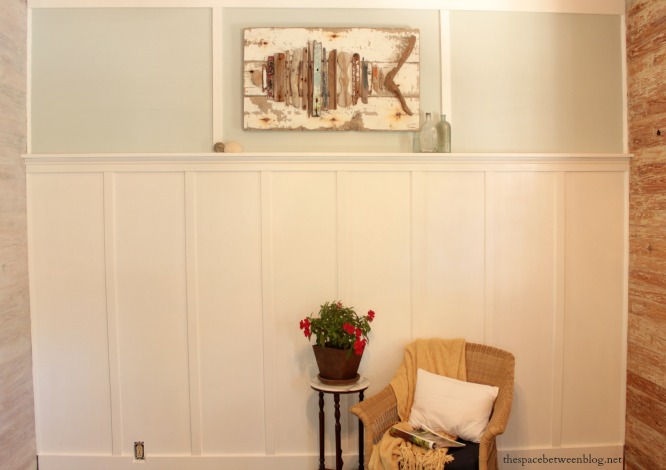 It adds so much character and depth to the space, we find it perfectly rustic without going overboard. And it's very Key West quirky, adding to the charm and appeal of the property here in the Key West real estate market.  Which never hurts when you're working on home improvement.
For anyone gearing up to tackle your own stripping project, here are a few of my favorite tips.


(more…)